For special needs and unique applications, MATSUNAMI is striving itself to meet customers' needs. Here are some examples.




・Anti-Glare glass processing

- Less glare
- Excellent anti-glare
- Available for glass substrate which is thinner than 0.1mm
- Haze is controllable between 1%~95%
- Pencil hardness of 8H or more is possible
- Applicable of self-healing materials
- 550*450 size
- Nano-order transferability
- High-quality AG microstructure made of optical resin is duplicated on the glass surface
- Good adhesion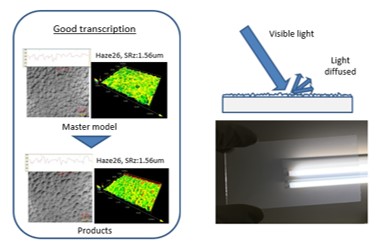 ・Glass with transparent heater
- Prevention of condensation; this function is always needed for devices which are used outdoors such as surveillance camera. Glass with heater is the crucial solution for this.
- Additionally, water / oil repellent coat can be additionally installed.
・Glass with electrode
Glass with electrode is available in MATSUNAMI.
Owned furnace is used in this process .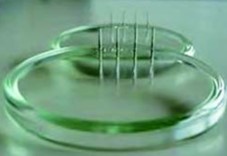 Sealing glass

Etching

Micro blasting