We have a lot of glass cutting equipment.
So that, we can cut any glass as the size and shape which you want.
Minimum thickness : 0.03mm (30µm)
 * Notes : Its size and shape depend on glass composition and/or thickness.
And we can try to cut various materials other than glass.

●Various thickness
●Straight, curving and any shapes
●Special processing like hole and ditch with cutting
●Consignment processing
●Not only mass production but also trial production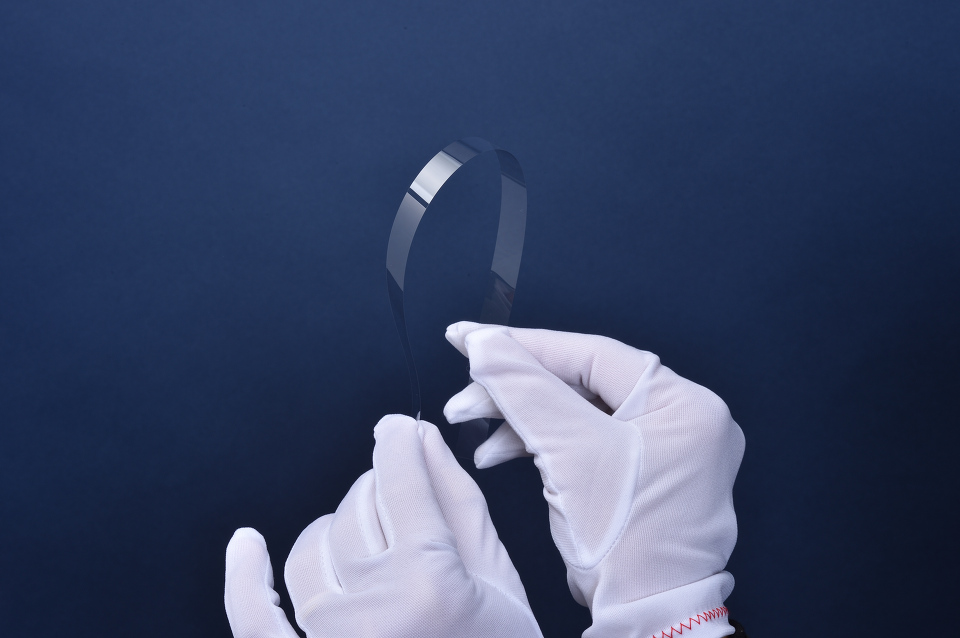 <30μm〜150μm glass cutting>
Our own technology to avoid breakage in bending, reducing cracks
Normal scriber cutting
vs
Our 'NEO' cutting

What's NEO cutting (Straight)?
<Scriber cutting(Straight/Curving)>

<Water Jet (Straight/Curving)>

<Dicing machine>
<Band sawing machine>

<Inside edge saw>

<Outside edge saw>